At the July taping of 'WCPW: Loaded' we got the chance to sit down with WWE Cruiserweight Classic star and Scottish/Israeli independent wrestler, Noam Dar.
Recently, you've become a big star. What was the experience like to go from training at 13 to competing with the WWE?
[Laughs] It's been brilliant, I love it. I love everything about professional wrestling. It is all I've known for all my adult life, so I don't have anything to compare it to in the sense of other aspirations. It's all I've wanted to do and I've enjoyed every minute of it.
You grew up a wrestling fan. When did you start watching it?
I can't give you a date but I can remember the first wrestling I saw was just after Wrestlemania 19. It was when [Brock] Lesnar was doing all the stuff with [Kurt] Angle. The first thing I remember seeing was Lesnar chasing Paul Heyman around and he got him on his shoulders, I didn't understand why he was picking him up, why did he not just punch him in the face? But that's what got me hooked. Wrestlemania XX was the first Wrestlemania that I actually watched.
Now you're part of the WWE Cruiserweight Classic, did you expect to be working with the WWE at such a young age?
No. I didn't expect to be there that quickly. I didn't expect to be there at all really. But the whole experience has been fantastic so far. It's such a positive place to be, everyone is so nice and professional there, which is obviously to be expected. So I'm really having a good time.
Out of all the potential opponents who you could face in the WWE CWC, who would like to wrestle out of those you have never wrestled before?
That I haven't faced? I would definitely love to go against Kota Ibushi, someone who is an international superstar and who is fantastic. I've got to know him a bit as a person with this tournament so I would love to get in the ring with him.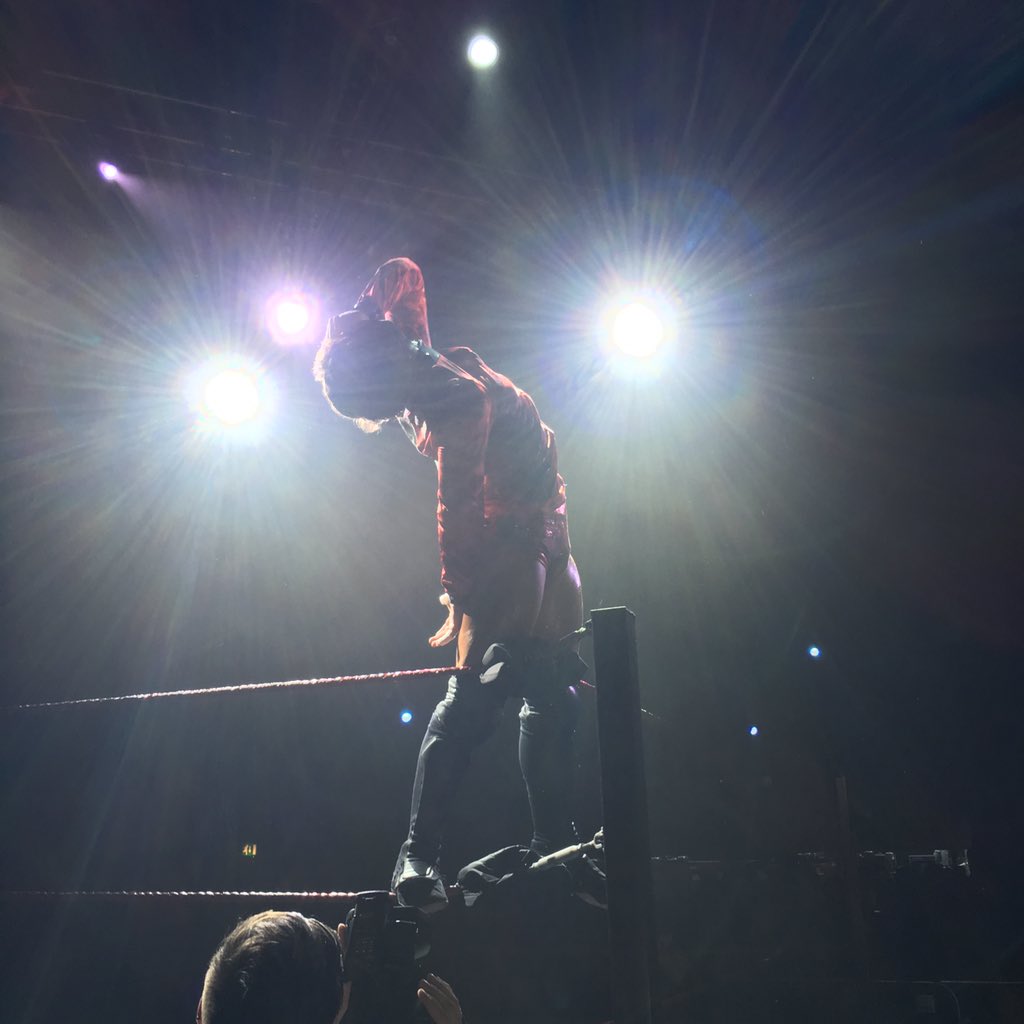 The WWE CWC will help boost your chances for a future in WWE. Did you ever think this would happen at only 23?
Not at all. I think a lot of people when I first started breaking out at like 15/16, had high hopes for me and a lot of people believed I would get to places younger than expected, but I didn't think that would happen. I always thought it wasn't possible. I'm really lucky I have had these chances.
How did WWE reach out to you? Did they come to see a match of yours? Did you compete in a try-out?
I'm not too sure how long they had their eye on me. I know they watch everything and are very tuned into the independent scene. It was January of this year, William Regal phoned me and that's how the contact began. They told me about the tournament and that they wanted me for it.
Out of all your past opponents, who is your favourite opponent?
My favourite opponent has got to be my best mate, Grado. I love wrestling him because we can have lots of different types of matches together. Other all time favourite opponents; I love wrestling Sha Samuels, a good bad guy that you don't really get any more. John Morrison/Mundo, El Ligero, there are just so many guys in the UK that are fantastic! I'm lucky to have these guys around me all the time."
As a veteran of the UK independent scene do you ever get other wrestlers looking up to you as a locker room leader?
I certainly don't feel like that. I don't know if I would be comfortable with that either. I want to help people as much as I can, so whenever the opportunity arises I do what I can. But I don't want anyone to look up to me as a leader in a sense. I'm still really immature, having fun and doing daft things. Just having a good time. I really look up to people still, I have my own locker room leaders that I go to still.
How was growing up a wrestling fan in Scotland?
I was lucky cause I always undersold it, I would just say 'I go to wrestling training once a week' so no one gave it much of a thought. I also had a great circle of friends, there would be a laugh and a joke occasionally, but for the most part, I was quite lucky. I had more issues being a wrestling fan than actually training and trying to be a wrestler. I come from a small town and everyone knows each other, so when I see someone from high school I can tell them what I have been up to it's a nice bit of closure.
This year ICW is at the Hydro in Glasgow. Is there anyone you want to face on the card?
That night is going to be a spectacle, it's gonna be unreal. The best thing about ICW is the locker room, it's a really tight group of guys. That's why the shows seem fun and that transfers over to the fans. It doesn't matter if I'm facing Wolfgang, Sha [Samuels] , if I'm in a tag match or if I'm facing Grado. Whatever is good for me.