All Images via WWE
There are few great certainties in life. The sun sets at the end of every day, Roman Reigns is the "Big Dog", and Dean Ambrose and Seth Rollins are wrestling soulmates. They say, "What broke you, can't fix you," but as both characters struggle to find a sturdy place on the RAW card, old wounds might be reopened, and for the better.
Since bursting on the scene together in 2012 as The Shield with Reigns, the former brothers in arms have demonstrated their chemistry on a world scale. Whether it was in 3-on-3 tag matches, or in their main event feud for the WWE World Heavyweight Championship in 2014, both Ambrose and Rollins were strongly backed by the company as their future stars. Now, the boys are back together, and it feels just like old times. However, this wasn't where these darlings first met.
Picture it: Florida Championship Wrestling, circa 2011. Two new developmental recruits, renowned on independent circuits across the States and around the world. Dean Ambrose, formerly known as Jon Moxley, is the epitome of grit. He found his way here via a unique route, most famously, his stint in Combat Zone Wrestling. Barbed wire tore through flesh, blood was shed, and many a thumbtack did embed themselves in the man with the moniker of "Explicit Mox Violence".
Seth Rollins, better known on the indies as Tyler Black, had been a hot prospect for WWE for many years. A pure athlete, and here in FCW, a man of pure integrity, he carved his young teeth on the scene against the likes of AJ Styles, Samoa Joe, Austin Aries, and others. He became Ring of Honor World Champion in early 2010, and would go on to become the inaugural FCW 15 Champion in the early days of his WWE developmental career.
"The question burning in everyone's minds for years… If it happened, somewhere, somehow, Seth Rollins faced Dean Ambrose, who would win?" Ambrose emphatically delivered these words in his debut promo for FCW, and suddenly, the stage was set.
So, who would win? Well, in retrospect, Seth usually had the upper hand against the wacky Lunatic Fringe. Their three Iron Man matches in FCW made them the talk of the scene, as Seth ultimately retained his title, and Seth would eventually go on to become the golden child of the Authority. In a series of encounters throughout 2014, Ambrollins whipped up one of the best feuds of the year, where Dean would always fall a little short.
Rollins solidified his stance as the top man with an extensive list of accolades to his name – Mr. Money in the Bank, the first United States and WWE World Heavyweight Champion combined, and in close contention for the Universal title on multiple occasions – Rollins was always going to be a tough man to outdo. Meanwhile, Dean was a quiet achiever. He remains today the longest-reigning WWE-branded United States champion, a multiple-time Intercontinental Champion, and was always highly regarded as the mouthpiece of the Shield. Many comparisons have been drawn between Ambrose and Brian Pillman, Roddy Piper, or even to 'Stone Cold' Steve Austin. So, why did it take Dean so long to finally secure the big one, the WWE World Championship, and why was his reign so lacklustre?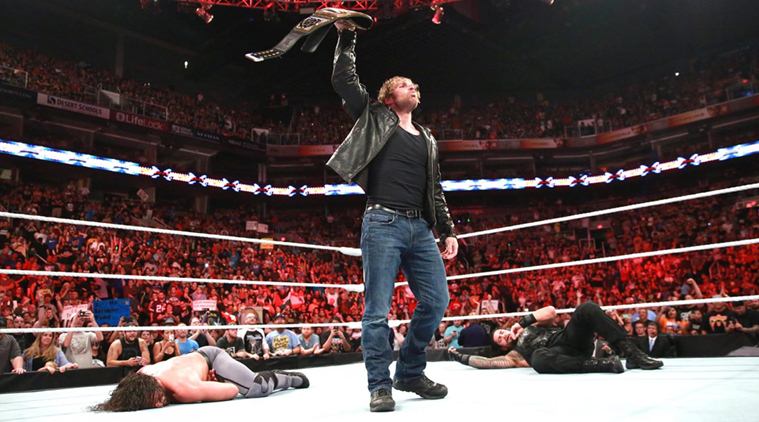 Ambrose came under fire for his supposed complacency, immediately after featuring on Stone Cold's Network podcast, and throughout most of 2017. After a burnt-out stint as the prank-playing, child-friendly lunatic, hardcore fans began to lose interest. It looked as if the spark was gone. Ambrose was destined to float around the mid-card as, dare I say it, a transitional champ.
In context, the comedic gimmick was the perfect foil for Rollins' conniving heel. Their pairing transitioned seamlessly from the gritty underground of FCW to the family-orientated big stage with a simple switch. A testament to both of their talent.
Rollins should be hard to hate, but he made it easy. While his natural move set primed him for high-flying pops, he adapted revealing his versatility as a performer. Yet, something hasn't quite clicked since his return from injury at Extreme Rules in 2016. Having Rollins return as a heel to go after the title, made sense on paper, but in the hearts of the fans who had waited the better part of a year for the top man to return, absence had only made the heart grow fonder.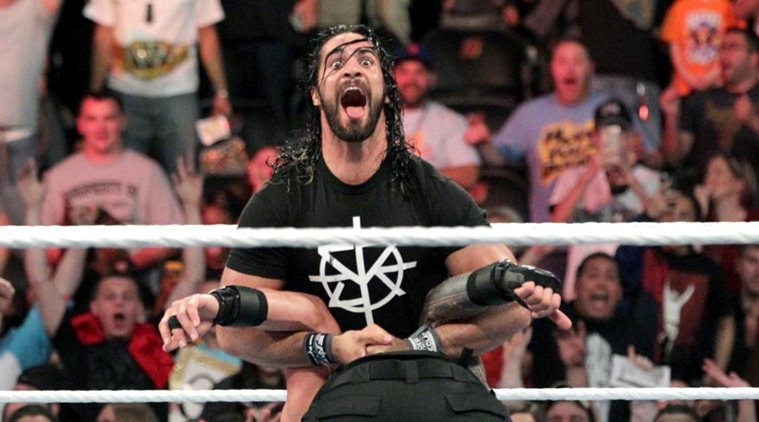 As Rollins sought to transition awkwardly from heel to babyface over the course of the season, fans were confused by his interactions with Stephanie McMahon and other authority figures. A face turn that would eventually culminate in a dream match against Triple H, did little to cement Seth's driving purpose, his turn having been so deeply invested in a resentment of the Authority. Now that was over, who was he?
Occasionally, Dean and Seth would come together, and through some nonsensical sixth-sense that all wrestling fans have, order felt as though it had been restored. Last week, the former friends were at odds. Seth grovelled for forgiveness, and Dean passive-aggressively denied. Maybe it's just my questionable adoration playing a part, but there is energy between these two, begging to be channelled. On the August 1st episode of RAW, the crowd was electric as Dean leaned in for the signature Shield fist-bump. Wrestling is about feeling something, and I'm not the only one who felt something in that moment. They finally reunited on this week's episode of RAW, and my heart sang, as Kurt Angle confirmed that they would face Sheamus and Cesaro at SummerSlam for the RAW tag titles.
As fabulous as their reunion was, Ambrose and Seth were made to be rivals, one way or another. If you were to indulge me for a moment, as I put on my fantasy booker hat, there are a couple of options here. One, we build the investment in their friendship over time, then turn Ambrose heel. Or, we go right ahead at SummerSlam, and turn Ambrose heel. Either way, Ambrose is turning heel.
He's tenacious, unruly, unpredictable and reckless. He's cold and negligent, and doesn't give two shits what you might think about him. He knows he's the best. He's the anti-hero who gave up fighting for you, and now fights in spite of you and everyone around him. This is the ideal incarnation of Dean Ambrose that I could get behind. Much like the pre-Bret Hart Stone Cold, Ambrose represents the discontent, disarray and disorder of the common man. His disillusionment with the system could see him dismantle everything in his path, and yes, this is completely achievable in PG. While they can help, blood and swears aren't necessary, when you have that much talent at your disposal.
Seth creates the perfect foil for Dean. He has integrity and cares deeply about how he presents himself inside, and outside, of the ring. Dean doesn't. Seth looks to stand up for the WWE Universe and right his wrongs by giving his all, out of sheer passion and respect for the fans. He shows disdain for his former brother, who has gone astray – An objective for Seth could be to try and pull him back in, before Dean beats him down in a fit of jealous and demented rage. Or, Dean reveals that his plan all along was to get his revenge on Rollins, luring him in, then stabbing him in the back. The options are infinite.
And there you have it. The dream team are back together once more, better enemies than ever. Both men have the chance to develop more depth to their characters and motives, playing to each other's strengths. Sooner than later, these two will be climbing up the card again, a mid-tier title belt well and truly in the conversation.
The Shield reunion is beautiful and wholesome, but as the saying goes, "Keep your friends close, and your enemies closer."