A couple of weeks back it was revealed that New Japan star Lance Archer had signed with AEW finding a smart alliance alongside Hall of Famer, Jake Roberts. The exciting pairing are bringing something very different and very interesting to AEW and while we are yet to see Archer step into an AEW ring and compete there can be no denying that he is an incredible newcomer sure to bring plenty to the roster especially with Roberts by his side. The talent in All Elite is so strong and so competitive that there is a great batch of must and dream opponents for Archer that will showcase the best he has to offer and allow him to be presented as one of the most promising dark horses sure to find his way to the top. The names below standout as some of the key names Archer must step in the ring within the new future.
Jimmy Havoc
These two men are no stranger to hardcore/deathmatches. The pair are ruthless, fearless and barbaric stars and when meeting in the ring fans can be sure they will witness something very entertaining, to say the least! There is a clear size advantage for Archer here, but the experience and the brutality of Havoc means these two are actually pretty well matched. It will be great to see Havoc and Archer work as a hardcore style match up that sees them push one another to their limits and potentially divide fans with just how barbaric their encounter will be. AEW does an excellent job at presenting hardcore matches to its audience and here they have two very intense and brutal performers that could provide something very special and exciting!
Joey Janela
Joey Janela is one of the most exciting stars to watch in AEW right now. He may not have the most consistent booking and his win-loss record isn't the best in the world, but he truly does have so much potential and has already been apart of so many AEW standout matches. The arrival of Lance Archer is sure to rock the roster and Joey Janella being the fearless dark horse that he is will most certainly set his sights on taking out the big guy and proving a point. Now, their rivalry would be great further down the line but in the early days, Janela will work as an excellent talent to pit against Archer to showcase his dominance and what he has to offer AEW while still allowing Joey to work another epic match that we all remember! This is a fantastic match up to introduce fans to Archer with the pair sure to push the boundaries and put on an incredibly entertaining bout benefiting both men in the long run. The two styles and characters are sure to complement one another.
Dustin Rhodes
With Lance Archer already setting his sights on Cody, there is an opening here for Archer that promises collisions with the Elite and those closest to Cody. Taking on legend in Dustin Rhodes, in my opinion, is a dream match. The involvement of Jake Roberts is an excellent addition sure to add more depth and story to a one on one between Dustin and Lance. There is a difference in the styles in some respects but together I do believe they could present something very special and Lance could come out of this looking incredible! Dustin has been apart of some truly phenomenal matches since arriving in AEW and I strongly believe this could be another that adds more to the growing story being told between Archer and Cody.
Jon Moxley
The current AEW World Champion has plenty of competition and hungry competitors sure to set their sights on the gold he has around his waist and newcomer Lance Archer is no different! The two men sure do have their history and NJPW fans will be aware of their previous work and what they can put on together when they share the ring. Now, it's a bold statement to make claiming that Archer could go on to become World Champion considering how stacked the roster is but considering his alliance with Roberts, his resume and what he has to offer (as well as the connection to the champion) he makes for a talent we should at least be taking seriously in that kind of conversation. There is a brilliant story to be told here and the similarities between the two men as well as Robert's involvement make for something very cool and exciting. It may be a while before we see gold on the shoulder of Archer but taking on Moxley promises to bring out the best of his abilities and work as a tough, dominant opponent for the champ. A show-stealing performance would be enough for Archer to have a career-changing evening.
Brodie Lee
I'm very excited about Brodie Lee arriving in AEW and while he and fellow newcomer Lance Archer are both working roles as heels in the company, their future collision is a must sure to present the best of both men! The two are incredibly similar from in-ring styles to their stature and when sharing a ring there is no denying fans are in for a treat! These are two powerful, dominant stars with an edge that sets them apart from everyone else. It's likely to be a while before we see these two meet inside an AEW ring but watch this space… Brodie Lee vs Lance Archer is sure to tear the house down!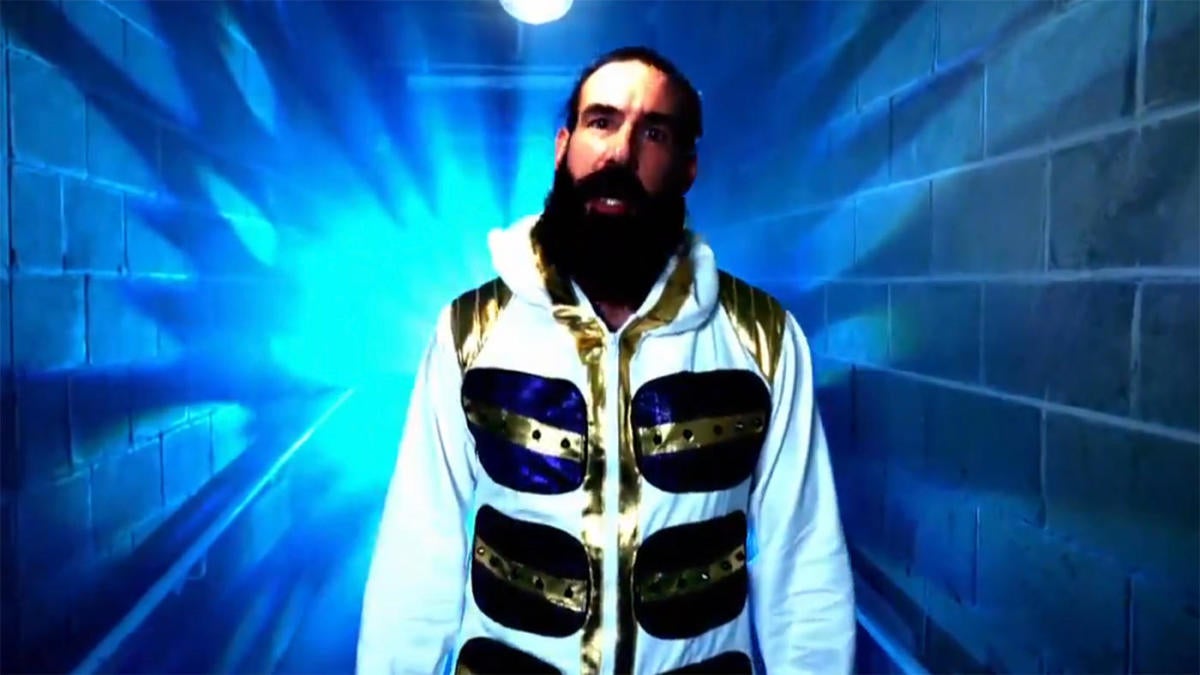 If I'm being honest, there were several other stars I wanted to include in this list from the likes of Darby Allin to Matt Hardy, Lance Archer is such an interesting and exciting talent with a fun move set and a dominant image and presence. Pairing him with Jake is a brilliant move that sets up some exciting matchups and storylines. Watch this space everyone, we have a new big guy in town and he is sure to make an impact in All Elite.
Pictures belong to AEW and NJPW